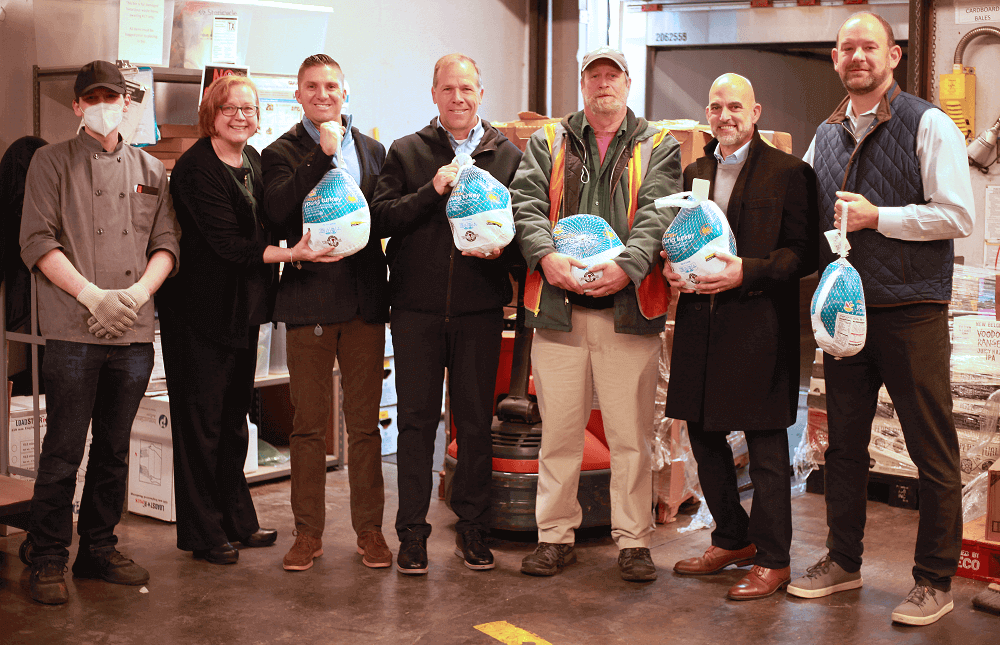 Every year, Thanksgiving is a way for individuals nationwide to express their gratitude and appreciation for the aspects of their lives that they are most thankful for. At Allied Wire and Cable, we see it as an opportunity to give back to our community and help others celebrate the holiday with their loved ones. This year, AWC teamed up with Comstar to support Philabundance, a local nonprofit food bank that serves families who face hunger.
Founded in 1984 by Pamela Rainey Lawler, Philabundance originated from the idea that no food should go to waste when there were many individuals that faced severe hunger. Also, Philabundance is a proud member of Feeding America, a national food bank that leads the fight to end hunger nationwide. Over time, Philabundance has grown from a small food rescue to an impactful organization that has distributed more than 24 million pounds of food every year to those in need for the last three decades.
Yesterday, AWC donated an estimated 6 tons of turkey to various families in our community, with the goal of spreading holiday cheer to those in need. With the help of Giant Store 6317, executives from both organizations paid for over 650 twenty-pound turkeys and sent them directly to Philabundance. The generous donations from AWC, Comstar, and our loyal customers who completed our feedback surveys are what made this possible. It is always an honor to be able to serve our community during the holidays!