Support Helps Many Receive Catholic School Education
Allied Wire & Cable was recently recognized by the Archbishop of Philadelphia, Charles J. Chaput, for its longtime support of Business Leadership Organized for Catholic Schools, commonly known as BLOCS. Allied Wire & Cable has donated more than $1.2 million in the past five years in support of Greater Philadelphia's Catholic schools.
Allied Wire & Cable received a letter from Archbishop Chaput in mid-April 2018 thanking the company for its support. "On behalf of administrators, teachers, parents, and students, I want to personally thank you for your generosity and commitment to Catholic education," Archbishop Chaput wrote. "Without assistance from local area business leaders like yourselves, many families would be denied the opportunity to take advantage of a faith-based, Catholic education."
Allied Wire & Cable has funded more than 100 scholarships for students in need at schools such as Pope John Paul II and St. Francis of Assisi. Allied has also supported the GESU school, located in one of Philadelphia's most marginalized neighborhoods. Most students currently enrolled at the GESU school would be forced to attend one of the poorest-performing schools in the city if left in the public school system.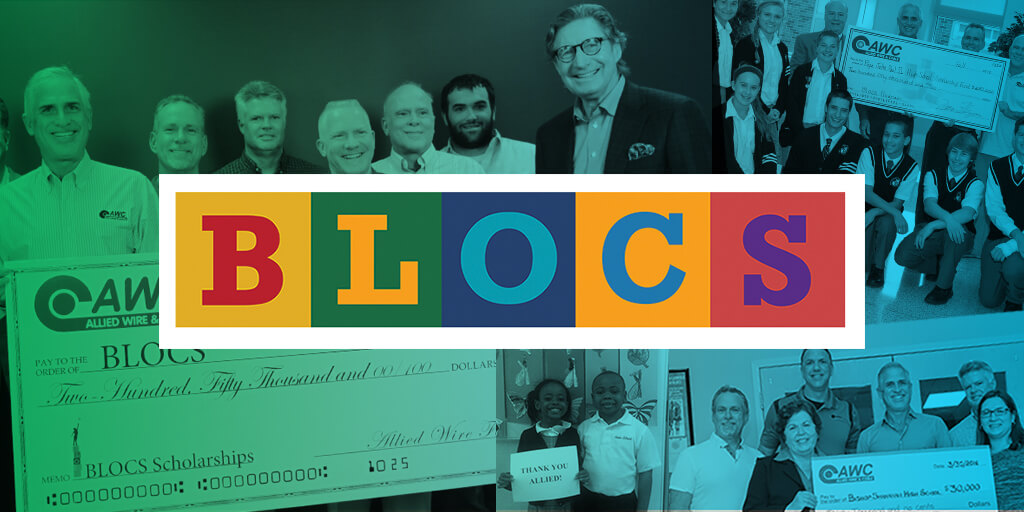 Company Has Had 'Enormous Impact' on Education
With the support of BLOCS and companies like Allied, more students have access to high quality, values-based education, helping them succeed not just in academics, but in becoming well-rounded, active members in their communities.
Founded in 1980, BLOCS is supported by individuals, companies, firms, and foundations throughout Philadelphia and Bucks, Chester, Delaware, and Montgomery counties. BLOCS has helped as many as hundreds of thousands of children throughout Greater Philadelphia receive high-quality, values-based education. BLOCS reaches more children in more communities than almost any other private education charity in the region.
"You and your colleagues throughout the area have made an enormous impact which has allowed the Archdiocese of Philadelphia to continue our great tradition of educating thousands of area children in the morals and values of our Catholic faith, and for that, we are most grateful," Archbishop Chaput wrote.