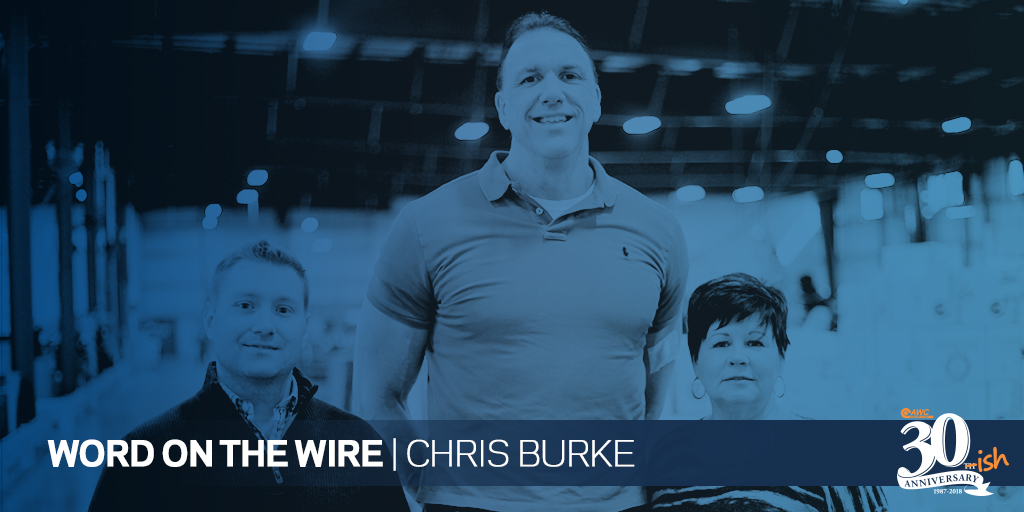 Chris Burke (center in top image), a co-owner and vice president who joined Allied Wire & Cable in April 1990, is interviewed for Word on the Wire, a series celebrating Allied Wire & Cable's 30ish anniversary.
I played professional basketball for about six years over in Europe and here [with the Philadelphia 76ers] and used to deal with the clubs in negotiating contracts. I had an agent but just learned to deal with people. I've always been a people person. Being on your own at a young age over in Europe with no support system, you learn how to get what you need to get done and to protect yourself. That prepared me for coming back here.
I thought I was finished with my basketball career and was looking to get on with the next phase of my life. My brother's wife reached out to me and said there were two brothers selling wire and cable out of their basement. She set up a meeting for me to go out and meet Tim [Flynn] and Mike [Flynn] at their house along with their father and mother. There were two desks and two phones in a basement, and I looked around and said, "This could work."
A funny story that I like to tell often happened about a week in for me, in April 1990. I'm just learning the ropes, learning how to get on the phone and do all that kind of stuff. Tim tells me that their brother Danny is getting married down in Florida. Danny was still in Florida, selling industrial lube at the time, I think. He says, "We're going to go to the wedding." I say, "Great!" He says, "Well, we're all going to the wedding, and you're going to be here by yourself." [Laughter.] So two weeks into my tenure there, they're all leaving for Florida, and I'm sitting in the basement by myself, fielding phone calls. At one point, I tell Tim, "Hey, I have to get lunch," and he says, "Put them on hold." So I put the phones on hold and quickly got lunch and came back.
We were doing everything on our own. A customer would call, and we'd take an order. We would literally have to go wait for it to come in from the factory, we would repackage it, put a UPS label on it, and wait for the UPS guy to come. We did everything. At night, we'd invoice items. We did whatever it took.
Early on, we would call anybody. I was calling people at Bombardier Learjet, a billion-dollar company, and we were selling them wire and cable. What was funny was when they'd say: "So where are you guys located out of? Where's your warehouse?" If they had Google Maps back then—[laughter]—and they saw our address, they'd be like, "That's a house!" I always laugh about that now. The funny thing was, they never knew. We'd service them and got them what they needed and got them out of their jams and kept their production floors running. Thinking about it now, it's awfully funny to think that these gigantic companies were coming to us and usually to find something that they couldn't find anywhere else.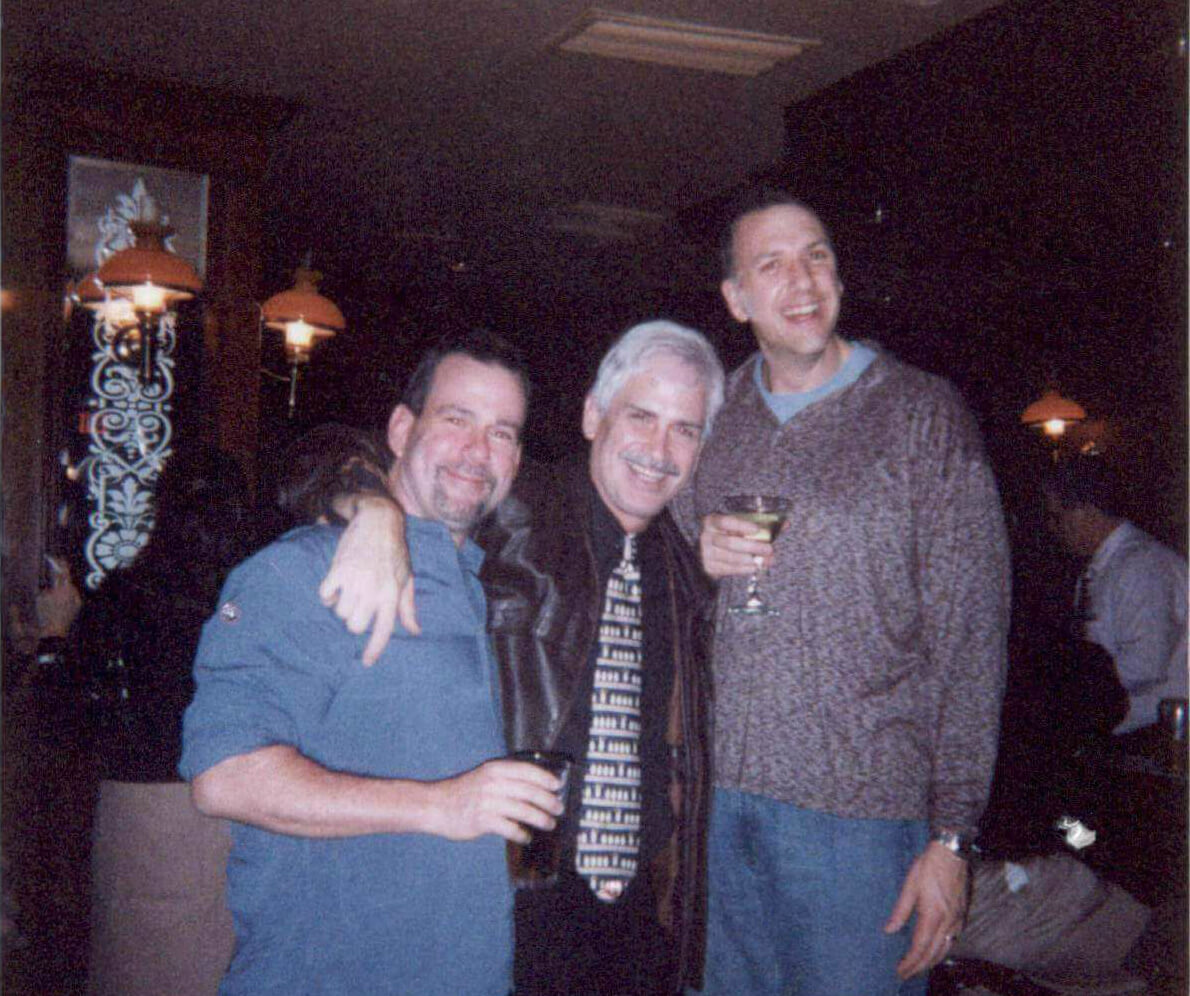 We never ever said no to anybody. Until we looked under every rock. Usually, a lot of the bigger companies back then wouldn't do that. If they didn't have it in their stock, if it wasn't on their screen, they'd say, "We don't have it." But we'd go find it, and that's how you get in the door with a lot of these guys. You're solving their pain; you're getting them something that they can't find, and you're making them look good.
Just be yourself. I tell a lot of the young guys, "You know what, people always tell me my greatest attribute as a salesperson is that I sound genuine and am somebody they can trust." That's just being yourself. That's the way I am. I always say, "Treat people the way you want to be treated." It's pretty simple.
Recently, we had an event and were taking a picture as a company family, and we had everybody out in the parking lot. I looked around and said, "Oh, my God." You get a sense when someone says you employ 250 people, but until you actually see it—. … When I go out into our warehouse and look around, I go, "Oh, my God." We were in a garage with a little motor and a screwdriver. … It's amazing. It really is.