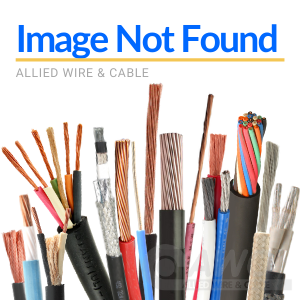 Additional Ratings:

BC-5W2/THHW;CT rated; rated and printed SAEJ1127 Type SGT

Approx LBS/MFT:

351.00

AWG Size:

1

Cond. Material:

Bare Copper

Conductor Stranding:

836/30

CSA Type:

MTW/TEW

Insul. Material:

Polyvinylchloride (PVC)

Max. Temp:

105C

No. of Cond.:

1

No. of Strands:

836

Nom. Insul. Thick. (in):

0.080

Nom. O.D. (in):

0.520

Strand Size:

30

UL Style:

MTW/1232/1284/1338/10269
1284-1-836B-5/4 MTW/TEW Green with Yellow Stripe
Machine tool wires (MTW) are wires that are designed to be suitable to wire machine tools, appliances, electrical panels, and other electrical equipment. All MTW cables use moisture- and heat-resistant polyvinyl chloride (PVC) insulation.
The 1284-1-836B-5/4 MTW meets the specifications of the UL 1283 standard. Wires meeting this standard feature a bare or tinned copper conductor with PVC insulation that can exceed the tests as established by the Underwriter's Laboratories and the National Electric Code. This wire has especially been recommended for use in uninterruptible power supply equipment in accord with guidance from the UL and CSA. It is also moisture resistant, and can pass the VW-1 flame test. 1284-1-836B-5/4 wire is suitable for wiring appliances, control cabinets, electronic circuits, machine tools, meters, switchboards, and transfomrers. UL 1283 is also approved for use in both internal and external wiring of appliances.
The 1284-1-836B-5/4 MTW/TEW is a 1 AWG wire comprised of 836 strands of 30 AWG (0.01 inches) bare copper insulated in a green PVC outer jacket striped in yellow. The insulation has a nominal thickness of 0.080 inches and the nominal outer diameter is 0.520. It is rated up to 105 degrees Celsius. This wire also carries additional ratings of BC-5W2/THHW, is CT rated, and is rated and printed SAE J1127 Type SGT. Additionally, this UL 1284 1 gauge 836-stranded wire meets the specifications for UL 1232, UL 1338, and UL 10269.
Cable Basics 101: Conductors
Why Choose Allied: How Allied Can Help Your Business
Cable Basics 103: Custom Cable Design