NEED HELP?
CALL: 800-472-4655
Save time submitting RFQ and custom cable designs
We can answer our most frequently asked questions
Where It All Began
In 1987, three brothers and a friend started Allied Wire and Cable in the basement of their parents' house. The owners operated the company out of this basement located in Wayne, PA, and did everything: ordered materials, made sales calls, spooled the wire, you name it.
Soon, the basement became too small, and the company moved to a warehouse and office facility in Bridgeport, PA. Not long after, they outgrew that space, too, and moved into a state-of-the-art facility in Phoenixville, PA. Five years later, the company built its current location in Collegeville, PA. By 2012, the headquarters had grown to over 101,000 square feet-- 73,500 feet of that is warehouse space.
In the past four decades, Allied Wire and Cable has become one of the largest independent distributors of wire in the country. Our commitment to providing outstanding and reliable customer service, product quality, deliveries, and pricing to our customers can be seen as the company continues to grow. With sales offices in New Hampshire, Wisconsin, South Carolina, Florida, Texas, Tennessee, and Arizona, and warehouses across the country, our delivery times are the quickest in the industry.
In November 2021, Genuine Cable Group (GCG) completed the acquisition of Allied Wire & Cable, which now operates within GCG's Connectivity and Power Solutions segment alongside industry leaders Seacoast, Cobra Wire & Cable, and ElectroWire. GCG's extensive network of nationwide facilities enables them to facilitate connections by providing a comprehensive range of wire, cable, automation, and related products and services.
The solutions offered by GCG, including Allied Wire & Cable, serve to foster connections among families, friends, colleagues, and customers, while also supporting the smooth operation of industrial equipment across the country. With a strong focus on customer satisfaction, GCG's dedicated teams prioritize service, responsiveness, and core values. This customer-centric approach ensures that they deliver the most extensive and reliable wire and cable solutions available in the market.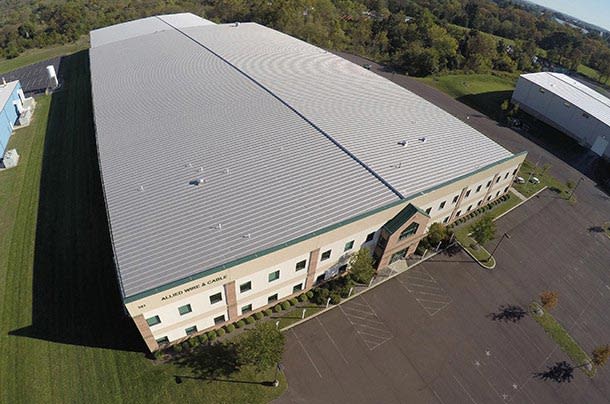 Allied Wire and Cable has been recognized as one of the leading manufacturers in the industry. We have received the Presidential "E" Award for Exports, been named as one of Pennsylvania's "Faces of Trade" by the U.S. Chamber of Commerce, recognized by the Inc. 5000, have been on Philadelphia 100's "Fastest Growing Privately Held Companies" list, and consistently ranked on Electrical Wholesaling's "Top 200 Distributor" list.
Allied Wire and Cable's family now includes more than the brothers that started the company, and continues to grow each year. Because of the dedication and industry knowledge of our employees, the company has experienced unprecedented growth. Allied Wire and Cable's success has been made possible because of its loyal customers. Thank you-- we look forward to growing and working together in the years to come!