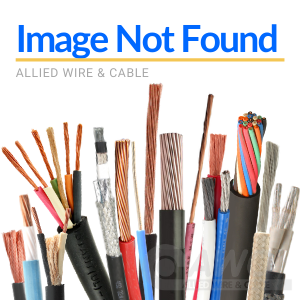 Amps:

55

Approx LBS/MFT:

515.00

AWG Size:

6

Cond. Material:

Bare Copper

Conductor Stranding:

101/26

CSA Type:

Approved

Insul. Material:

Ethylene Propylene Diene Monomer Rubber (EPDM), Synthetic Rubber

Jacket Material:

Chlorinated Polyethylene (CPE), Thermoplastic Elastomer (TPE)

Jacket Thickness:

0.125

Max. Temp:

90C

Min. Temp:

-40C

No. of Cond.:

3

No. of Strands:

101

Nom. Insul. Thick. (in):

0.050

Nom. O.D. of Cable (in):

0.800

Strand Size:

26

UL Style:

SOOW

Voltage:

600
6 Gauge 3 Conductor SOOW Cord
Our SOOW 6/3 Service Cord is part of our Power Cable & Portable Cord catalog. This 6 AWG cord features three stranded bare copper conductors, EPDM insulation, and a TPE jacket. It is very flexible and adaptable. This portable power cable is ideal for wiring in appliances, tools, and temporary power or lighting. It has a voltage rating of 600V and a temperature range of -40°C to +90°C. This 6-gauge portable cord is a UL SOOW recognized cord and is CSA approved.
SOOW Cord: Allied Wire & Cable Spotlight Video
Cable Basics 102: What Do the Letters on my Cable Mean?