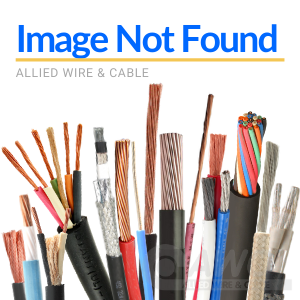 Approx LBS/MFT:

184

AWG Size:

4

Cond. Material:

Bare Copper

Conductor Stranding:

1045/34

Jacket Material:

Super Vu-Tron

Max. Temp:

90C

Min. Temp:

-50C

No. of Strands:

1045

Nom. O.D. (in):

0.425

Strand Size:

34
4 Gauge Super Vu-Tron® Welding Cable
Our 4 gauge Super Vu-Tron® welding cable features a flexible Super Vu-Tron® jacket for insulation. Super Vu-Tron® cables feature a tough exterior that is high heat and flame resistant, oil, acid, and chemical resistant, and water resistant. Additonally, the durable design of Super Vu-Tron® cables assures that it will resist crushing, abrasions, and cuts. Cable with this insulation has demonstrated excellent flexibility in cold temperatures, and is RoHS printed, confirming that the cable complies with European Directive 2002/95/EC. The cable is part of the Carol® Brand of wiring manufactured by General Cable is also safety colored so that it is highly visible and is marked with TRU-Mark® sequential footage marking. This 4 AWG welding cable contains a stranded cable with 1045 strands of 34 AWG (0.0063 inches) thickness and bare copper conductors. This helps with the flexibility of the wire and adds to the conductivity that is needed in welding applications. This cable is rated for power supply applications up to 600 volts AC.
As a leading distributor of welding cable, we are able to provide a number of value-added services for this product. Our 4 AWG welding cables are abrasion resistant yet highly flexible and feature great color retention which helps in welding applications when you need to differentiate between positive and negative cable ends. This 4 gauge Super Vu-Tron cable can withstand temperatures between -50 degrees Celsius and 90 degrees Celsius.
While similar to battery cable, there are a few key differences that make them useful in different cable applications. The main difference is that battery cable is made out of thicker strands of copper. This means that battery cable is less flexible and can only handle lower voltages.
Welding Cable: Allied Wire & Cable Product Spotlight
Why Choose Allied: How Allied Can Help Your Business
Cable Basics 103: Custom Cable Design
General Cable, Carol® Brand, Super Vu-Tron®, and TRU-Mark® are all registered trademarks of General Cable Technologies Corporation. All rights are reserved.