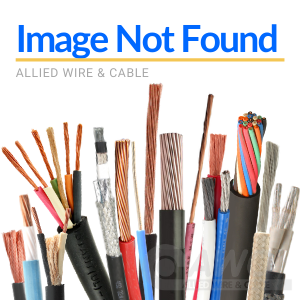 Approx LBS/MFT:

0

CSA Type:

198

Dielectric Strength:

800 V/mil

Expanded I.D. (in):

0.063

Material:

Irradiated Polyolefin (PO)

Max. Long. Shrinkage:

-5%

Max. Temp:

135C

Max. Tensile Strength:

1500 psi

Min. Temp:

-55C

Nom. Rec. Wall Thick. (in):

0.018

Recovered I.D. (in):

0.031

Shrink Ratio:

2:1

Shrink Temp:

90C

Size (in):

1/16

Specific Gravity:

1.35

UL Style:

224

Ultimate Elongation:

200%

Volume Resistivity:

1014 Ohm-cm
HST221-1/16 tubing is included in Allied Wire & Cable's extensive line of heat shrink tubing. This tubing is constructed from irradiated polyolefin in order to adhere to M23053/5 military specifications. HST221-1/16 tubing features high flexibility and a small diameter allowing for use in applications that may require the wire to snake around tight spaces. This tubing also protects the cable from extreme temperatures ranging from -55°C to 135°C, making it an ideal choice for cables that have to be used in environments with harsh temperatures. HST221-1/16 tubing also protects cables from flame, common fluids and solvents. Having a shrink temperature of 121°C, HST221-1/16 tubing is an excellent choice for covering capacitors and resistors.