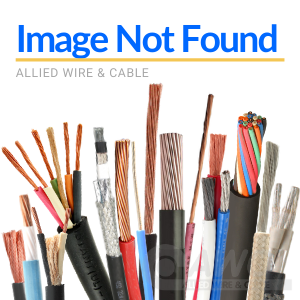 Approx Dimension:

.242 x .779

Approx LBS/MFT:

185.00

AWG Size:

10

Cond. Material:

Bare Copper

Conductor Stranding:

19/23

Insul. Material:

Polyvinylchloride (PVC)

Jacket Material:

Polyvinylchloride (PVC)

Max. Temp:

105C

No. of Cond.:

4

No. of Strands:

19

Nom. Insul. Thick. (in):

0.031

Strand Size:

23
Our BRC-10-4 is a 10 gauge 4 conductor brake cable. It contains four 19/23 stranded bare copper conductors that provide excellent conductivity. These conductors are arranged so that the cable is flat and flexible. They are surrounded by a PVC jacket and insulation which gives the cable a temperature rating of -40° to 105°. The flexibility of the cable allows it to avoid becoming stretched or worn as the cable is repeatedly tightened during use of the parking brake. Its temperature rating allows the cable to handle any heat that may be produced due to friction when the brakes are activated. Therefore, our 10 gauge 4 conductor brake cable is ideal for use in parking brakes because it can withstand continued use and ensure the safety of our customers who use it.