Allied Welcomes Glenn Liacouras — Chief Commercial Officer
Allied Wire and Cable is excited to welcome our new Chief Commercial Officer, Glenn Liacouras. Glenn will be overseeing Sales and Marketing, ensuring that Allied Wire and Cable continues to provide excellent customer support. When it comes to sales, marketing, and customer engagement, Glenn has plenty of experience that will benefit both Allied Wire and Cable and our customers.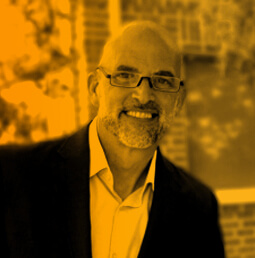 Glenn grew up in West Chester, Pennsylvania. He then attended the University of North Carolina (Chapel Hill) on a baseball scholarship where he received his Bachelor's Degree in Business. He came back up to the Philadelphia area and started his career as a Sales Representative in the Specialty Chemical Industry. In the twelve years he was there, he worked his way up the company ranks to a Business Management position in which he oversaw a tackifying resins manufacturing plant based in Houston, Texas. Glenn also received his M.B.A. degree from St. Joseph's University.
Glenn also started his own successful international motorcycle transportation company. He then sold it to work for VWR International (now Avantor). VWR/Avantor is a global distributor of laboratory supplies. At Avantor, he started as a Sales Manager for the Philadelphia region and worked his way up to VP, Portfolio Management for the Industrial Market Segment. After VWR/Avantor, Glenn became the Managing Director for Miele's NAN Region, which includes the U.S., Canada, Australia, and New Zealand. Miele is a German company known for its premium appliances and state-of-the-art industrial-grade products.
Glenn's diversified background in sales, product management, customer service, and leadership makes him a perfect fit for Allied Wire and Cable. Glenn's goal for success here will include improving efficiency and capacity in a way that will strengthen the company's customer-centric core beliefs and its market-leading distribution position. He greatly admires Allied's roots and work ethic, and looks forward to being part of the company's continued growth and success.
Despite having worked internationally, often traveling from Philadelphia to Europe to South America, Glenn describes himself as a family-oriented Philly Guy. Working for Allied Wire and Cable is a dream come true for Glenn. We are excited to welcome Glenn Liacouras to the Allied Family!