NEED HELP?
EMAIL: customerservice@awcwire.com
CALL: 800-472-4655
Save time submitting RFQ and custom cable designs
We can answer our most frequently asked questions


Family First
Allied Wire and Cable is, first and foremost, a family owned company. Management views Allied employees as more than just expendable workers-- they are members of the family. Our family-friendly environment allows employees to grow and makes customers feel welcome.
Allied Wire and Cable has continued to grow employment levels across all of its locations. Each employee is valued and respected, whether they are industry veterans or young talents. Different perspectives give Allied Wire and Cable the ability to grow and stay knowledgeable in our industry.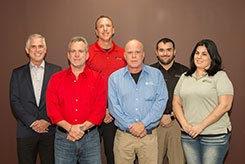 As Allied Wire and Cable continues to be an industry leader, we are proud to generate new job opportunities in communities across the country. Our dedication to building a stronger presence and expanding our locations helps our customers grow their own businesses by providing support and services closer to home.