Allied Wire and Cable has a history of providing career training, mentorship, and real-life work experience to college students far and wide through its comprehensive internship program. This program equips participants with the industry required expertise and work ethic to transition and succeed in the workforce in a number of career paths including marketing, IT, sales, and accounting.
Full-Time Employment Opportunities
Allied Wire and Cable has also provided full-time employment to its former internship program participants. Our internship transcends beyond interns getting coffee and doughnuts for their supervisors or performing mundane tasks like photocopying and filing documents until they drop. AWC engages its interns with ongoing tasks for exciting new company projects. These ventures with the help of interns are executed to achieve AWC's present and future objectives in the industry and community as a whole.
Allied Wire and Cable interns are immersed in the day to day activities of AWC, coached, assigned tasks, and supervised to improve on the job and beyond. Interns are ingrained with the astute business values and culture of AWC, making it a seamless transition into full-time positions after graduation. We have former interns working in the following departments, operations, business support, information technology, Marketing, SEO, Finance, Accounting, Sales, Distribution, Manufacturing, Warehousing, etc.
Culture and Benefits
The AWC culture champions a positive and friendly work environment with an open door policy company-wide. Interns also benefit from company-sponsored social events, a casual dress code, a fully equipped gym, and tuition reimbursement.
Did we forget to mention that this is a paid internship? Yes, our interns are paid hourly. AWC also provides other benefits like discounts on selected movie theatres, theme parks, and merchandise stores. Our career page provides a full list of our generous benefits at AWC.
Our Current Interns:

Jasmyn Cram is a Finance Major pursuing her Bachelor's Degree at Temple University, with an expected graduation date of May 2021. Jasmyn learned about our internship program from her friend whose father works at AWC. She enjoys cooking, playing soccer, hiking, and traveling.

Thomas Rogers is a Computer Science Major with a Minor in Mathematics at Ursinus College, expecting to graduate in May 2020. Thomas learned about the internship program from one of his professors and immediately applied on our website. He is a member of the Ursinus College swim team, plays hockey, and enjoys playing video games, finding new music, and hiking.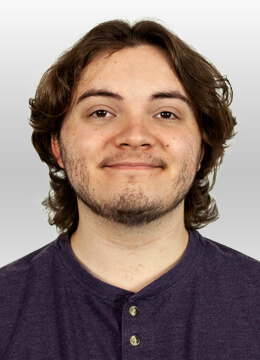 Parker Fairchild is a Computer Science Major with a Minor in East Asian Studies, graduating from Ursinus College in 2020. Parker found out about our internship through a job fair that AWC was present at, and applied soon after. Parker collects, plays, and develops video games, and enjoys listening to music, playing the saxophone, watching movies, and drawing.
All of our interns have done a tremendous job interning with our Accounting, Search Engine Optimization, and Web Strategy Departments. Interning with AWC has enabled them to apply their growing accounting, computer science, and finance education in building financial statements, reconciling records, SEO facets like data analysis, text-based programming in HTML, website user experience optimization, project management, content management, backlinking, brainstorming sessions via weekly meetings, and keyword research.
They are gaining the work experience required for entry-level positions in Accounting, Finance, SEO, and digital marketing firms. They have been with us since early May 2019 and will conclude their internship program sometime this year.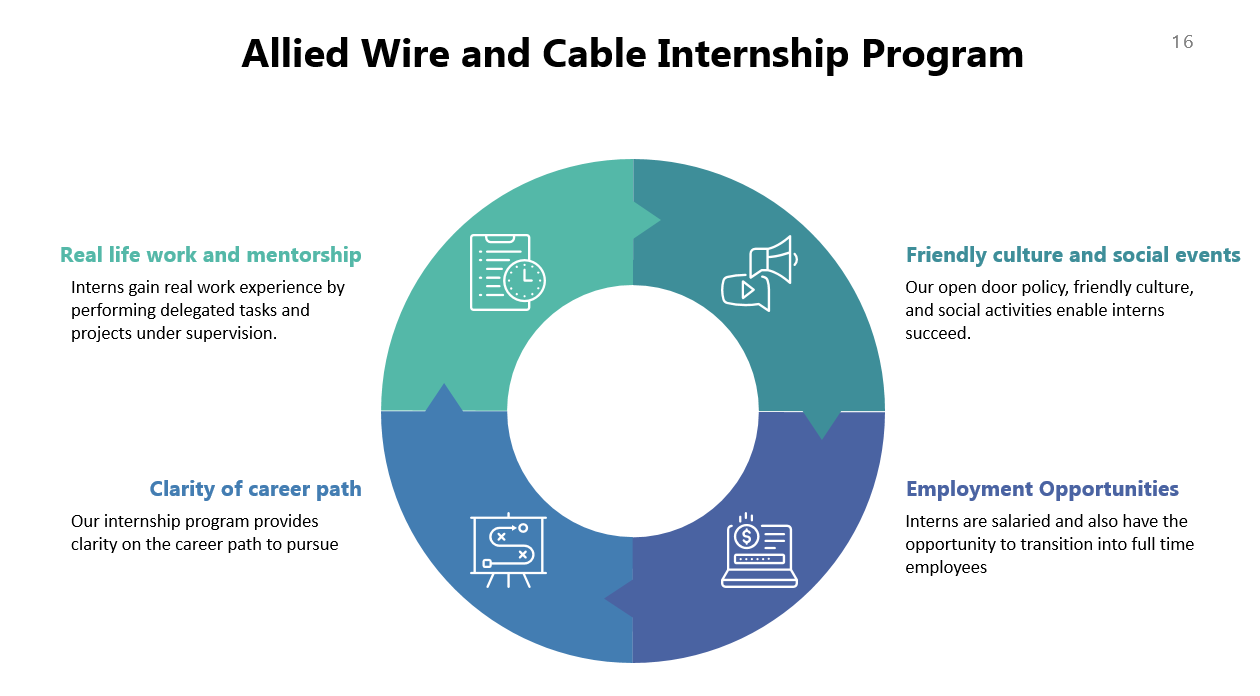 We sat down with our current interns to discuss their experience at AWC, and here's what they had to say:
What are your typical workday tasks and responsibilities at AWC?
Jasmyn Cramm: At this point, my typical tasks include scanning batches of checks, updating files, invoicing tickets, working with department members, and assisting on projects to reconcile records and build financial statements.
Thomas Rogers: On a typical day interning at AWC, I check the web for backlinking opportunities, write content for part pages, learn how to do project management, have meetings regarding website development, and more.
Parker Fairchild: Typically I am assigned a backlog of SEO tasks, such as editing content or links on the website, that I will work through along with any other small tasks that I may be assigned.
What have you learned thus far from interning at AWC?
JC: I joined AWC towards the end of an audit, so I was able to assist in the conclusion of compiling last-minute files for the auditor. Also, I've learned a lot about office culture, professional communication, and working within a department. I am working my way through the accounting process and learning about each step: building accounts within Salesforce, invoicing the order tickets, documenting payments, assisting in the collection process, and assembling financial statements and keeping them current and accurate.
PF: I have learned a lot about the basics of SEO and I think I have a better understanding of how to make website content that is both user-friendly and optimized for SEO.
If you have interned for another organization in the past, how do they compare to interning at AWC?
PF: I like AWC a lot better than my previous internship. The work is a lot more engaging and more fitting for my skill level.
What do you think about the leadership at AWC?
JC: AWC has a management team like no other. The leaders within the company are approachable, easy-going, and eager to teach. The management at AWC works to ensure that its employees are well-rounded and able to do several tasks within the company, thus opening possibilities for its employees.
TR: I think that the management and my supervisor are all great!
Would you like to become a full-time employee at AWC after graduation, and why?
JC: I think AWC has incredible opportunities for full-time employees, especially after graduation. I firmly believe in the company's emphasis on its family founding, kindness to employees, contribution to charity and the community, and motivation to continue to grow.
TR: Absolutely! Like I said in a previous answer, I like what I am doing and where it seems like I am being built up to go to in the future. I like all of my coworkers and greatly enjoy being here, so I would undoubtedly love to become a full-time employee at AWC after graduation!
PF: I would definitely be interested in continuing my employment at AWC after my graduation, as I think that it could lead to a great start to my career. AWC has a relaxed environment filled with kind people, so I definitely would enjoy spending more time with this company.