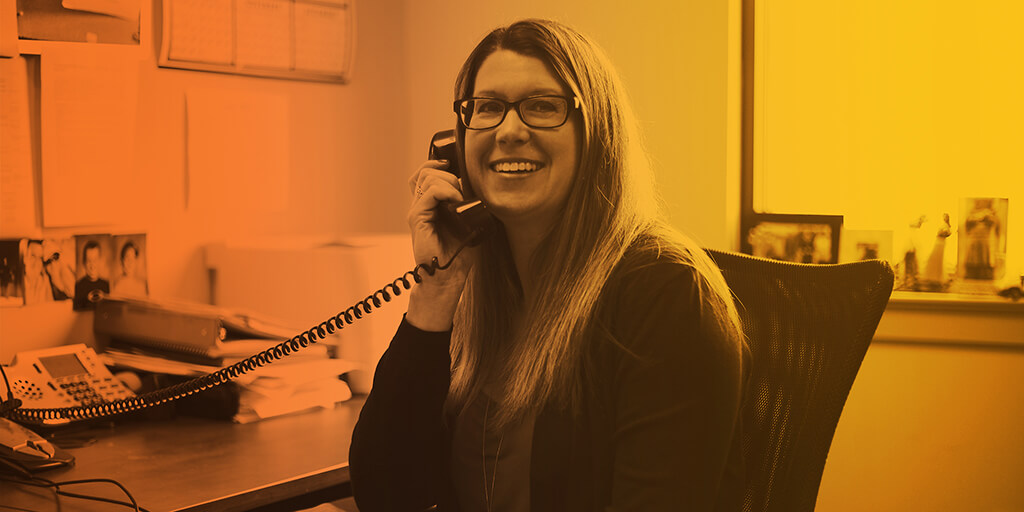 Libby Achenbach (pictured above), a sales manager who joined Allied Wire & Cable in 1994, was interviewed for Word on the Wire, a series celebrating Allied Wire & Cable's 30ish anniversary.
It was awesome that I got this job. This was my first job out of college, and I got so lucky. I hear how the corporate world is, that it's so rigid and nonflexible. … With the family atmosphere here, it's really nice. The owners—Dan, Tim, and Chris—want to reward everybody with tickets to Phillies games, bowling night, Employee Appreciation Month all throughout March. … If we do well, they do well, so they want everybody to be happy so we're all doing well. … I feel appreciated here, and that's why I've stayed here so long.
I knew nothing about wire or cable; I never faxed anything before; I never worked in an office. Coming in, I sat with Pat Wilson. He was very—"Hey, how are you? I'm busier than a three-legged cat in a litterbox!" He still uses that phrase. I didn't have much training at all. I had a week or so of just sitting with a few salespeople, listening to them make sales calls. Everyone was extremely busy. Tim [Flynn] was doing IT, sales, and all kinds of stuff for the company. Dan [Flynn] was also doing sales, managing the warehouse, and accounting. … I'd just start cold calling. They gave me a bit of a script and said to just ask these questions. If someone said something to me, I'd put them on hold and run over to one of the guys and find out what I should ask. I'd then get back on the phone.
Everything was brand new to me, so I just listened to what Dan, Tim, and Chris told me and just took it to heart. I did 100 dials a day, constantly just dialing and prospecting people.
We had no computer system. I'd run out and ask Frank James in the warehouse: "Hey, do we have this, or do I need to buy it somewhere?" I used to get in trouble because I'd write out my orders and write "Please ship today" with a little smiley face [laughter] so it'd always ship that day. And then the guys said: "You can't do the smiley face anymore. You can't be all nice to them so they ship your orders and not our orders." [Laughter.]
We did almost everything ourselves. It was a lot to learn. Which was great because I know everything—well, not as much now because of our growth—about what every department goes through.
When we first moved to Phoenixville, we barely filled all the cubicles. We moved in, and I was like, "Oh, my God, we have so much room!" and "We're going to be here forever!" And then we just started hiring people and filling cubicles. It was definitely a busy time. We had a lot more stock. Everything was right there. It was a brand-new building.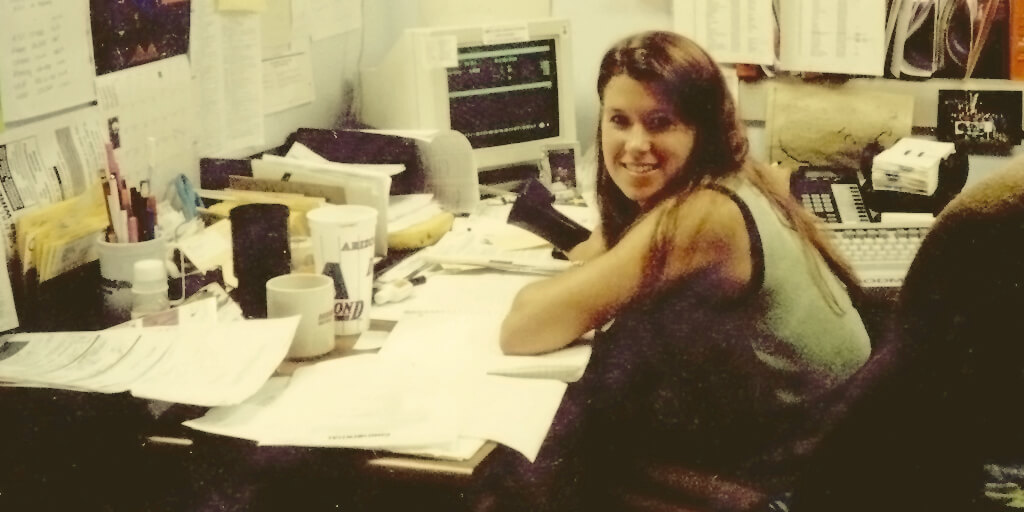 I've been here 24 years, and I still have customers from when I first started out. They've been with the same company, and I've kept them the whole time. Or they may have left and gone to a different company. Some people have gone to multiple companies, and they've always come back and said, "You're always so knowledgeable and friendly." I'm always positive and want to be very helpful to them. … I definitely feel as though I've taken care of them over the years so they feel like: "I'll go to Libby. I know she'll take care of it and make it happen and help me find what I need." Relationships and trust are huge in keeping businesses going.
I enjoy helping new people because I've been in their shoes. … When they're new, they come into the office of myself, Sean [Brennan], and some of the other mentors to get advice on certain situations and how to quote things. No matter how busy I am, I say: "What do you have? Let's take care of it." Because I know they have to get back to their customers, and they need to learn everything.
The Collegeville years—a lot of growth. We've added on to the warehouse. It's been awesome. As I've built up my base of customers, these have been my best years with the company financially and saleswise. When I started in Bridgeport, we didn't have departments, and then in Phoenixville, we had some small departments. Now, we have [all these departments] and branches. Having all these departments makes it much easier to sell nowadays. We've just exploded. We keep growing, and for a lot of our competitors, you can't say that about them.